Thursday, August 10, 2006
Sneaker Art, and plastic chairs, too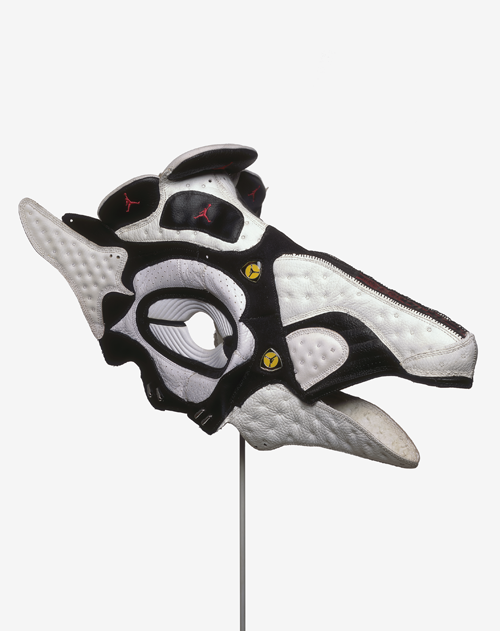 I'm thinking there's something inherently fun about the junk-art connection. I'm thinking that if you, in your virtual way, toured the
Brian Jungen Gallery
you'd come up with virtually the same conclusion. Nike art. How, well, artistic. And how, let's see, how
clever, how effective, how well-crafted, how unique, how ecologically sensitive, how commercially potent, how politically relevant, how, hmm, fun.
And perhaps even more spectacularly artistic and funny, his
Plastic Chair Whale Skeleton
.
So what I'm beginning to conclude is this: the junk-art connection is a big one, it connects this part of our brain with that part, this part of our culture with that, truth with beauty with profound silliness. Look for it. Nurture it. Enjoy it.
funscouting by
neatorama
.
Labels: junk